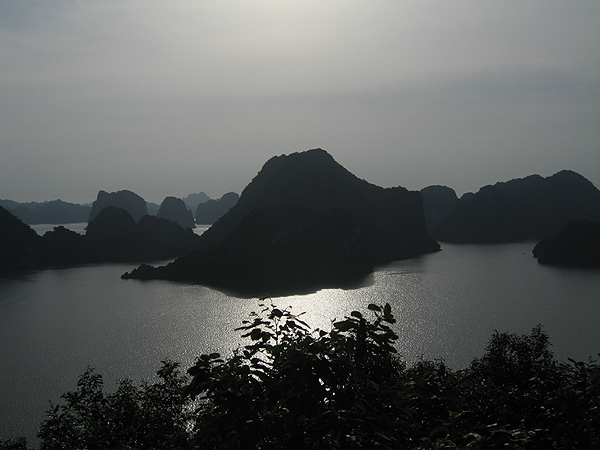 According to Vietnamese legend, the nearly 2,000 islands in Halong Bay were created by a family of dragons to protect Vietnam from Chinese invaders. The dragons descended from heaven and spat out jewels into the bay, which then turned into to limestone islets, as it is widely known that the Chinese are terrified of limestone. It is their kryponite.
--
This is probably the most famous part of Halong Bay. It is so famous, in fact, that I forgot its name.
--
I do know the name of this cave at least, Sung Sot. It is fucking enormous, which is not surprising considering the world's richest Neanderthal once lived here. He invented the sharpened stick and elephants.
--
The morning's low tide reveals that many of the islands are naked from the waist down.
--
A floating village next to Cat Ba island. It always mystifies me that people are able to spend their entire lives away from solid ground. It also mystifies me that people catch and eat the fish in the same water they piss and shit into. Or maybe they don't eat the fish and just sell it to the tourist boats that then cook and serve the fish to people like me.
--
(
Collapse
)